What To Do When Your Fort Worth Hotel Floods
10/26/2021 (Permalink)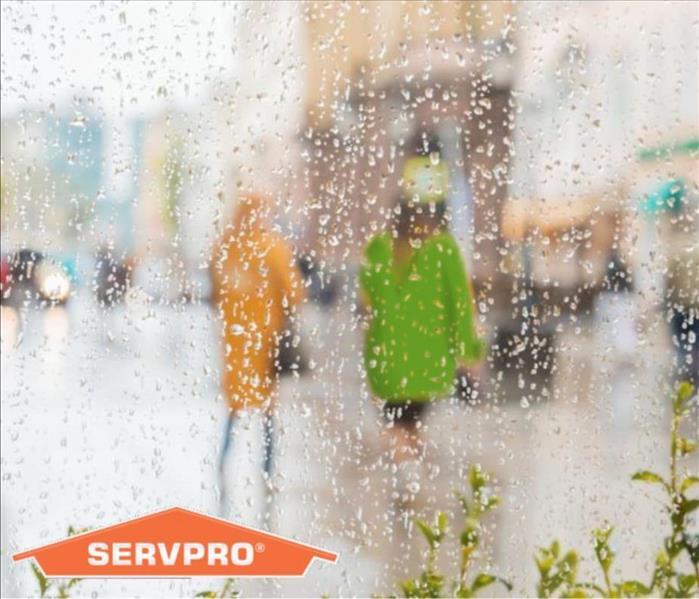 It's no secret that the Metroplex receives a significant amount of rainfall, especially during the fall! Even though this makes droughts uncommon in the area, this can also mean we experience fairly frequent water damage, storm damage, and flooding. This can also pose a problem when insurance payouts are involved. When your Fort Worth hotel encounters a harmful storm, urgent action is necessary to minimize the damage.
What Kind Of Storm Damage Restoration Does SERVPRO of West Fort Worth Offer?
We provide sewage cleanup and restoration. The water from sewer system backups is not only grossly unsanitary, but they are also incredibly dangerous. Serious health effects can result from the viruses and bacteria present in this water. This situation must be promptly addressed for minimum damage.
Carpet and upholstery cleaning is another service we provide for our Fort Worth community. Even the best quality carpets and upholstery aren't immune to dirt and grime after a certain period. We offer a range of specialized cleaning methods, including hot water extraction, bonnet cleaning, showcase premier cleaning, and more.
Part of what we do at SERVPRO of West Fort Worth involves taking preventative measures to halt further damage. These actions include spot removal, regular vacuuming, and using walk-off mats to reduce the amount of soil tracked on the carpet.
Odors emanating from your carpets, drapes, and other upholstery in your Fort Worth hotel can put a damper on your property's image. As experts in deodorization, we are trained to track and eliminate offensive odors which can come from inside or outside the structure.
What About The Ceilings, Floors, And Walls Of My Fort Worth Hotel?
First things first, before repainting, you should have your walls cleaned so that the primer and paint can stick properly.
Because ceilings and walls are exposed to several contaminants, it is vital to clean these areas because your HVAC systems can distribute these particles throughout your property.
While hardwood flooring seems sleek and low-maintenance from afar, this assumption is a myth because soil can accumulate over time in the floor's layers.
Our team at SERVPRO of West Fort Worth has industry-approved and time-tested cleaning methods to bring back the original shine of your Fort Worth hotel's hardwood floors.
Whether your property needs a moderate or deep clean, you can rely on SERVPRO of West Fort Worth to bring you some peace of mind this fall. Call us at (817) 560-3086 we'd be happy to help. This franchise is independently owned and operated.